Resources for Old House Lovers and Restorers
General Index
Featuring...
Suppliers.
Including
Bed and Breakfast Inns.
1898 Late Victorian
Birmingham, AL
Beautiful Operating Bed and Breakfast
Organizations.
Including
Rentable Historic Venues.
These old houses and historic places can be rented for meetings, weddings, film production, and other events.
For example,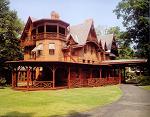 1874 Victorian: Stick
Hartford, CT
Miscellaneous.
Including
Services.
Including
Style Guide.
Overview of the most common old house styles · Links to various authorities on historic architecture · Books about house styles.
Historic Museums and Public Spaces.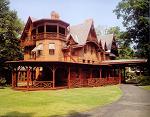 1874 Victorian: Stick
Hartford, CT
Websites Of Interest.
Including
Old House Blogs.
These are special archived listings about living in or restoring old houses.
For example,