The Rich Company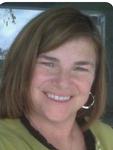 Lydie Jennings
Realtor/Broker
"Always Working for You!"
I love real estate and I love historic properties! I see beauty and possibilities in what some people might call "a mess"! I love helping people invest wisely in their historic real estate purchases and love connecting people to experts who can help with renovations. In our eastern NC market of historic homes, there are meticulously restored historic homes that are "move in ready" & those homes that are ready for a new family to renovate & love them.

Almost 30 years ago, my husband, Archie, and I bought an 1885 Queen Anne in downtown Washington, NC that was in need of great repair & love. We "fixed it up" and "filled it up" and we have never looked back! Our 3 children & our home are our most valued asset. It's been a great journey! We have renovated many historic homes and historic commercial downtown buildings.

Three years in a row -2018,2019 & 2020, Lydie was voted a Favorite Realtor in the Washington Daily News Peoples Choice Awards and in 2021 she was one of the top 3 producing realtors in eastern NC. She works tirelessly for her clients to help them reach their real estate goals. Check out reviews from her clients at HTTPS://LYDIEJENNINGS.MYHOMEHQ.BIZ/ or on Zillow.com.

Lydie works with both buyers & sellers.


1468 Carolina Ave
WASHINGTON, NC 27889