Metro1 Realty LLC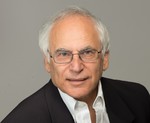 Neil Blumberg
Principal Broker
Licensed REALTOR®
Metro1 Realty is licensed in both Kentucky and Indiana and has had the privilege of servicing buyers and sellers of beautiful old houses.

Metro1 Commercial serves our commercial investors statewide in both Kentucky and Indiana with purchases, sales and trades, including 1031 exchanges.

Metro1 Residential serves buyers seeking their dream home, and serves sellers in state of the art marketing of the home they wish to sell.

Service: Because Metro1 is lazer focused on being a first adapter to cutting edge technology, we are able to provide boutique service at reduced cost, giving you those important "extras" at no additional charge.

We are sensitive to the special needs of physicians, and other professionals' time constraints under which they work. We are partnered with other professionals such as attorneys, accountants, etc. to create a convenient resource to cater to your needs.

Metro1 recognizes the presence and beauty of historic homes as a growing segment of the real estate market for not only personal residences, but also for commercial purposes. We and our partners offer valuable resources on these purchases including tax planning and the other ramifications of buying/selling these beauties.