MORE Realtors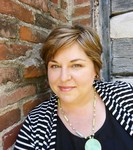 Shannon Howard
Realtor / Vintage House Specialist
specializing in vintage & unique homes
A full-time realtor since 2011, Shannon has sold more than $25 million in residential real estate, in nearly every corner of the St. Louis area. Specializing in vintage properties (1980s and earlier), she's very knowledgeable about old houses and especially loves selling mid-century ranches, historical homes, suburban "islands" with acreage/woods/gardens/garages, and pretty much any place with unique personality.

Shannon is certified as a Pricing Strategy Advisor and has been recognized as a Five-Star Agent by her clients for exceptional service and professionalism. Her blog, STL Homes with Soul, was also named one of the "5 St. Louis Real Estate Blogs You Should Be Following" by St. Louis Magazine.

Prior to being a realtor, Shannon was a writer and location scout for Better Homes & Gardens and many other top magazines. She also ran a successful marketing company, wrote two books on architecture & interior design, and dedicated 15 years to community service in Ferguson & greater North County.

A member of St. Louis County's Historic Buildings Commission, she has helped preserve a number of endangered properties, including the historic McClay Mansion, circa 1820.. Now living in St. Charles, Shannon is an avid gardener, reader, bird watcher & pitbull mom who enjoys canning pickles, walking the Katy Trail and collecting rocks, plants, music & vintage treasures with her husband/partner, Keith.