Texas Land Group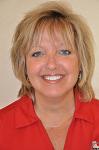 Deanna Brabham
Broker/Owner
Licensed REALTOR®
We Sell Texas
A good Realtor knows how to determine a clients needs and then gives them all the options to meet those requirements. Being a good listener is vital, and then finds the properties that fit their criteria. Anyone can hang a "For Sale" sign up but aren't truly invested in their clients needs. Real estate can be very confusing so having a knowledgeable professional with you each step of the way makes the whole experience a lot less stressful. That's where I come in.

I am a native Texan, born in Houston. Yes, that makes me one of those proud folks that knows how special our state is and what it has to offer. I have been active in the Austin and Colorado county community for over 16 years, business owner, serving on various committees', charities, including serving as a Board of Director member for the Chamber(s) of Commerce. My most recent venture is working with the Lower Colorado County River Authority on 'water quality' and chairing the Columbus Housing Committee. I love the outdoors, enjoy wildlife viewing, and traveling. So you can see my interests and knowledge is diverse. This really helps when you are in the real estate industry!

There has been a lot on interest in our area for weekend get-a-ways, retirement property, and game ranches. Having a realtor that knows the ropes is key! Again, that's where I come in.

So, if I can assist you with any of your real estate needs or if you have any questions concerning real estate, I would be happy to help you! Just give me a call.
4449 Hwy 90
Alleyton, TX 78935