Demaree & Hubbard Company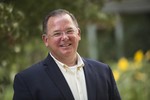 Kurt H. Krug
REALTOR
Central Kentucky REALTOR® Specializing in Historical Properties
Go from OLD HOUSE to SOLD HOUSE with a REALTOR® who Specializes in both. I work with property owners here in Central Kentucky and with Buyers from across the country to choose the "right" property, make an offer, negotiate, finance, get the best mortgage rates, move, and all other details involved in making a smart real estate decision! I specialize in historic properties and other "Homes of Distinction" and am pleased to offer several that may be of interest to you today! Call me at (859) 319-3922.

CLIENT TESTIMONIALS --
"We found Mr. Kurt Krug by happenstance, and we gained a true friend! He's a consummate professional, but he makes you feel as though a friend just happened to find a property that you might be interested in. His enthusiasm belies a no pressure approach! He's prepared, honest, and patient. He tries hard to find a home that matches your needs, and he knows how to present the finer points of a property without ever making you feel like you're on the clock! Thanks again, Kurt!"
Bill & Peg Carper - Louisville, KY

"Kurt has been by far the best REALTOR® that we have ever worked with. He helped to ensure that every step of our home buying process went smoothly. He helped us with everything from picking our home to helping our bank keep on task to meet deadlines. Buying from a distance was no big deal with his assistance!"
Dr. & Mrs. Shaun Smith - Powell, TN

"Kurt kept us fully informed and provided us with first rate service, it was as if we were his next door neighbor! Working with Kurt to purchase land for our retirement home has been the smoothest real estate transaction we have ever had and we truly believe this transaction could not have been any easier for us."
Mr. & Mrs. Terry Welshans - Homer Glen, IL

"Thanks again for the awesome job you did in selling our house. It was a pleasure to be able to recommend a REALTOR® to a friend. I have never had someone work as hard as you did. You are appreciated."
Gail Brothers - Bardstown, KY

"Kurt is about somethng in the real estate business that is very rare today ... he is about getting things right -- really right!

Given any task or request, it is accomplished on time and right! All REALTORS® will want to emulate Kurt. Without a doubt, he is the Tiger Woods of real estate. We have lived all over the country having been transferred by General Electric but Kurt has given new meaning to real estate -- he is truly a "real estate magician" . . . we have changed his name to Houdini!"
Paul & Kathy Fisher -- Reno, NV

"Having been told I had a "unique" property, it took someone as creative as Kurt to showcase what a treasure it is. Living in a small town has many charms but also has limitations as far as exposure. Kurt was able to list my house on his professional website and also with a beautiful ad in a large circulation design magazine, he had an on site luncheon for regional REALTORS®, his brochures were amazing . . . the list goes on and on. He is everything and more of what a successful REALTOR® should be!"
Shelley George - Jeffersonville, IN

Member: National Association of REALTORS®, Kentucky Association of REALTORS® and Old Kentucky Home Board of REALTORS®

Licensed in Kentucky.
111 Sylvan Drive
Bardstown, KY 40004
OldHouses.com Listings by Kurt H. Krug