Banyan Tree Realtors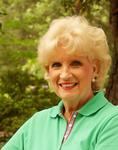 Mary Jean H. Smith
Broker/Owner
Licensed REALTOR®
Being a licensed Realtor in both Tennessee and Mississippi, I am totally committed to putting people and properties together. That is, people with the property of their choice. I understand that the key to achievement in real estate is listening, not just making a sale, but really listening to what people want.

Under the tutelage of an architectural historian, I have studied the style, design and history of older homes in several states including Tennessee, Mississippi, Louisiana. My real estate career started over 35 years ago when I established Banyan Tree Realtors in my hometown of Colliervillle, Tennessee, a suburb of Memphis. I sell homes in West Tennessee and North Mississippi.

My husband and I have renovated/restored four homes, all of which were historically significant. We live in a l00 year old home within the historic district of Collierville,TN and own an antebellum home in the country.

Real Estate is my passion, and the most fun part of my career is the historical heritage and architecture of old homes.


118 N. Main Street
Collierville, TN 38017

OldHouses.com Listings by Mary Jean H. Smith