Deborah Rogers Real Estate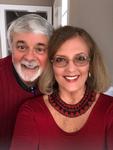 Debi and Mike Rogers
Owner/Broker & Sales Associate
Old Houses are Wonderful Homes!
We grew up in the beautiful small college town of Danville, in central Kentucky. We have been in real estate for almost 30 years, During that time, we have sold and lived in several old houses! We love old houses! Yes, they do have their quirks, but that just adds to the charm! The central Kentucky area has a rich history and many stately and elegant old homes!

As former missionaries to Latin America, we are also bilingual (English and Spanish). And as Mike is also US Marine veteran, we have gone through the VA process personally, several times, so we are happy to help veterans who wish to obtain their own VA mortgage. If you are interested in purchasing a home (old or new) or would like to sell your home (old or new) anywhere in central Kentucky, we would be more than happy to help you do it! Just give us a call or send us an email and let us know what you want!
447 Boone Trail
Danville, KY 40422