The Buyer's Representative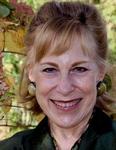 Judy Norinsky
Exclusive Buyer's Agent
Licensed REALTOR®
Let me help you find your perfect historic home.
Like old houses with that ineffable "character"?
Intrigued by that Victorian in town?
Dream about rejuvenating a Mid-Century Modern?

I love old houses, from the frumpy to the fancy, and I come to the field of real estate with a Master's degree in Historic Preservation, so I know more about architecture than the average real estate agent. For instance, I can tell you if that house you are interested in really is a "Colonial" or if it is something else entirely.

Judy Norinsky, licensed in CT -- judynorinsky@gmail.com
The Buyer's Representative -- Broker John Herman -- Licensed in CT, NY and MA
We are exclusive buyer's agents. It's all we do.
MS Historic Preservation Pratt Institute

I am an inveterate nester and my nest-finding vision is limitless, so let me help you find your next home.



523 East Putnam Ave
Greenwich, CT 06903