Lexington Real Estate Connection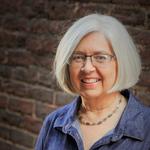 Leslie A Giles
Associate Broker
Licensed REALTOR®
Your Story. Your Home. Your Connection.
I'm all about connecting people with places, and sellers with buyers. And Old Houses with Old-House Lovers.

Each person and place has their own story. My job is to understand those stories and in so doing, to help my clients achieve their goals. With a graduate degree in Architectural History and Historic Preservation from the University of Virginia, and over two decades' experience as a preservation professional in Virginia and several other states, I bring a unique and valuable skill set to the purchase and sale of historic properties.

I am fortunate to live in the Lexington-Rockbridge Area, in and among many historic properties and communities. As a local resident since 1997, I'm able to provide in-depth knowledge about living, working, and playing here. I believe in thinking globally and acting locally. I'm a small business owner and support other local businesses and the people who own and operate them. I also support area non-profit and community organizations through advocacy, volunteering, and contributions. My family currently lives in an old house and we have restored 2 others. I was Executive Director of Historic Lexington Foundation for 8 years and an Architectural Historian at the Virginia Dept of Historic Resources for 5 years, and understand the myriad local, state, and federal programs and incentives that help make preservation happen.

As an Associate Broker with Lexington Real Estate Connection, I work full-time in our office at 31 South Main Street. I work closely and cooperatively with the region's most productive and accomplished Realtors, and currently serve as chair of the Rockbridge Highlands REALTORS Public Relations/ Community Service Committee.

While my previous career was as a historic preservation professional, as a Realtor I continue to promote historic preservation opportunities that come to my attention. I believe most older buildings are worthy of rehabilitation, restoration, or some kind of reuse; and that we all benefit from daily encounters with a rich architectural tapestry created and shaped by past, present, and future residents. Give me a call if you are looking for a preservationist-Realtor!


31 S Main Street
Lexington, VA 24450