From The Archives
Rentable Venue
Open To The Public
c. 1926 Tudor Revival

Gross Pointe Shores, Michigan
Edsel and Eleanor Ford House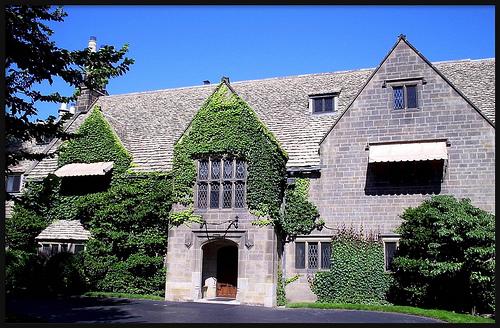 Edsel & Eleanor Ford House tells the story of the home life of a prominent American family. The Fords were cultural, social and economic leaders in an era of great optimism, as well as a turbulent time of economic depression and world war. They were nationally prominent and they owned more than one house, but Southeast Michigan was their home. Here they built their final residence along the shores of Lake St. Clair, at a place known locally as Gaukler Pointe. Their impressive yet unpretentious home is where they raised and nurtured their four children - Henry II, Benson, Josephine and William - in a safe and loving environment. It reflects their love of family as well as their mutual passion for art and quality design.

Like This Listing?
Contact Information:
Tell 'em you saw it on OldHouses.com!
Archived in October, 2010
Comments & Feedback