Style Guide Navigator
Style Guide
Resource Navigator
House Style Guide
Find Historic Homes for Sale
Selling An Old House?
Your Feedback
Mailing List
House Style Guide and Examples
House Styles · House Style Books · Other Style Guides
There are many styles of historic homes built throughout the years, some very simple in design and others maximizing every possible detail. Here at OldHouses.com, we will attempt to document architectural house styles and examples to inform and assist you in identifying a historical home. If you have a good example of a house style and would like to feature it on our site, let us know about it and we will gladly include it in our style guide.
House Styles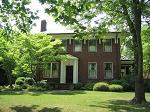 The Colonial (1600-1820) house style consists of many styles built during the "Colonial" period (early 18th Century) in America's history when England, Spain, and France had colonies scattered across what is now the United States.... read more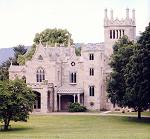 The Romantic Style (1820-1880) of American houses grew in popularity in a time when the U.S. was attempting to break free from English culture and looked to the ancient world for architectural inspiration...read more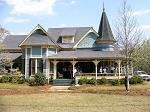 Victorian (1860-1900) houses are architecturally commonly referred to as a Victorian Style but this "style" is really a period in history. The Victorian era dates from the time when Queen Victoria ruled Britain (1840 to 1904). During this time... read more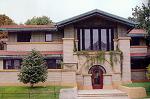 Most Modern (1900-1950) house styles of American architecture include familiar and very popular architects. This list includes Frank Lloyd Wright, Le Corbusier (Charles-Edouard Jeanneret), Charles and Henry Greene, Mies van der Rohe, and Walter Gropius just to name a few... read more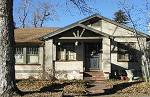 The Bungalow (1900-1940) house style of architecture is a single family house type whose popularity grew in the western United States at the turn-of-the-century. Bungalows offered low cost, simple living quarters with an artistic touch to many Americans getting by on modest means... read more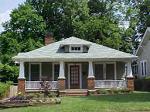 The Arts and Crafts Movement (1870-1920) began in England in the 1860s as a reform movement that challenged the tastes of the Victorian era. Its primary proponents were John Ruskin (1819-1900) and William Morris (1834-1896). Subsequently this style was taken up by American designers around the time of Morris's death in 1896, with somewhat different results. In the United States, the Arts and Crafts style was also known as Mission style... read more
House Style Books
Here are some house style guide books we recommend.
Other Style Guides
Until we get our guide completed, here are a few web sites we feel show good examples of house styles.