Resources for Old House Lovers and Restorers
A Field Guide to American Houses
The fully expanded, updated, and freshly designed second edition of the most comprehensive and widely acclaimed guide to domestic architecture—in print since its publication in 1984, and acknowledged everywhere as the unmatched, essential reference to American houses.
503-231-4089 or 888-223-2545
Reasonable Rates · Limited availability · Contact us for further information
Featured Advertiser
Featured Advertiser
Featured Advertiser
Featured Advertiser
Your Ad Here
General Index
Suppliers.
Including
Bed and Breakfast Inns.
Organizations.
Including
Rentable Historic Venues.
These old houses and historic places can be rented for meetings, weddings, film production, and other events.
For example,
Miscellaneous.
Including
Services.
Including
Style Guide.
Overview of the most common old house styles · Links to various authorities on historic architecture · Books about house styles.
Historic Museums and Public Spaces.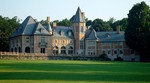 1892 Beaux Arts
Bryn Athyn, PA
Websites Of Interest.
Including
Old House Blogs.
These are special archived listings about living in or restoring old houses.
For example,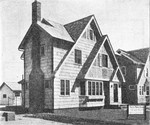 1928 Tudor Revival
Rochester, NY