Find Historic Homes for Sale
Selling An Old House?
Your Feedback
Mailing List
Pricing and Services
If you have an old house for sale or rent, list it on our site to gain access to our community of buyers.
Service
Cost
Basic Listing
$50 for 90 days
see below for details
Featured Listing*
$30 for 30 days
Daily Home Page Feature*
$20 per day
Weekly Home Page Feature*
$75 per week
Additional images/pages*
$10 for 6 images
Image Processing
$5 per image
Full Service **
$25 per listing
* Requires purchase of the Basic Listing Service.
** You request this service via email..
Basic Listing Service
Our basic service includes:
A listing detail page with everything buyers need to know about your property, including how to contact you. Your page will be built for search visibility, so it can be found more easily.
Up to 4 photos.
Plenty of space for descriptions, contact info, and feature lists.
Easy to set up and change. With just a few clicks you will have a preview listing up and running. Then add as much or as little detail as you want. When you like the way it looks, publish it. And you can change your listing any time you like.
Links to maps, real estate agent pages, neighborhood associations, local sites, or anything else that will help.
E-mail Broadcast. Each week we send an email with new listings to our thousands of subscribers.
A View Counter which allows you to track the number of times your listing has been viewed. The counter is activated when you first publish your listing and is visible on your Account Home page.
More Reasons to Sell Your House on OldHouses.com
No Commissions or Restrictions. You pay $50 to list your property for up to 90 days. It's that simple.
Try Before You Buy. You can set up a preview listing before you commit to purchase -- even before you register an account.
For-Sale-By-Owner and Agent-Listed Houses Welcome. This is not a FSBO-only site, or a replacement for real estate agents' web sites. In fact, we recommend linking to existing sites that list your house. It's all about helping buyers find your old house.
Display your name and phone number prominently, or remain anonymous. You decide how much personal information to make available.
Volume Discounts. Every fifth listing or renewal is free. (We offer additional services for real estate agents.)
Premium Services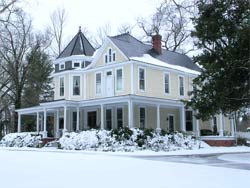 Featured Listing Service
The Featured Listing Service puts your listing on the featured listing page and at the top of all matching search pages. It will also show up randomly in the featured section of our main Search and Advanced Search pages. Just check the Featured Listing box when you publish your listing.
Cost: $30 per 30 days.
The Basic Listing Service is required to add this service.
Daily/ Weekly Home Page Feature
Features your listing on our home page for a 24-hour period, or for 7 (usually) consecutive days.
Cost: $20 per day, or $75 per week.
The Basic Listing Service is required to add this service.
Additional Photos and Pages
You can add additional photos and pages to your listing. You can show additional interior shots, old photos, streetscapes, or anecdotes about your old house.
Cost: $10 for every 6 images.
Your first 4 images are included in the Basic Listing Service.
Image Processing
For best results, your digital photos should be optimized to work effectively on the Web. We'll provide some guidelines when you create your listing. But if you prefer, we can take of it for you. Just send us the image as it comes out of your digital camera: we'll retouch the image as needed and create the necessary Web-ready images.
Cost: $5 per image
Full Service
We provide an easy-to-use listing editor, so you can add and change listings yourself, whenever you like. And we will help you use it if necessary. But if you just want us to do the work, you can email the pictures and information, and we'll take care of it.
Cost: $25 per listing
You can select and set up these services when you
Terms and Conditions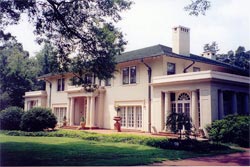 We offer online listing services for a fee. We don't get commissions or referral fees. Your fee will be the same whether or not you sell or rent your listing.
Listing fees are generally non-refundable. So, if you sell your old house 20 days into your 90-day listing, you won't get a refund. You may elect not to display the listing, or display it as sold or under contract, until the listing period expires.
We disclaim any responsibility for the accuracy of the information contained within your listing and other listings on the site. We make no representations about the effectiveness of the listings, or how many buyers will see your listing.
We do not allow the display of images without the permission of their copyright owners.
We want to build a permanent archive of old houses on the Web. So unless you specifically tell us not to, we'll keep and display certain information and images you have provided, after the listing has expired, subject to the following conditions:
your listing will be put on archive status and not visible to buyers searching for houses to buy
no contact or price information will be displayed on archived listings
we will retain and display copyright information
we will not sell to third parties retained information or images, or access to them
we will not retain, without permission, your personal information
we will not retain, without permission, images with people, or signs with logos, names or phone numbers, or other personally identifiable elements
we will not display, without permission, street address or numbers
we will, upon request of the copyright owner, render invisible street numbers or names visible in archived photos
We will not sell information about you to third parties without your explicit and prior consent.