Resource Navigator
Resource Home
Find Historic Homes for Sale
Selling An Old House?
Your Feedback
Mailing List
Resources for Old House Lovers and Restorers
Here you will find old house resources including national and local preservation organizations, suppliers and services for restoration, renovation and antique hardware, an old house style guide, publications, historic house museums, desktop wallpaper, house restoration stories, general interest links, and everything you will need for your historic home.
Want the old house community to know about your old-house business, service or organization? Submit Your Resource to OldHouses.com
National Trust for Historic Preservation:
The National Trust for Historic Preservation provides leadership, education and advocacy to save America's diverse historic places and revitalize our communities. Chartered by Congress in 1949, this is a nonprofit organization with 200,000 members. The site features exciting historic travel destinations, old house fix-up tips, news, shopping ideas, and much more.
Advisory Council on Historic Preservation:
The Advisory Council on Historic Preservation is an independent Federal agency that promotes the preservation, enhancement, and productive use of our Nation's historic resources and advises the President and Congress on national historic preservation policy.
These are blogs submitted by actual old house owners. Here are a few examples: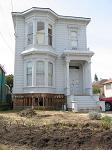 1876 Italianate
Alamdea, California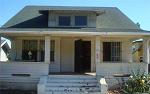 1909 Bungalow
Los Angeles, California
House of Antique Hardware
Restoration Hardware Accents For Your Home. High quality reproductions for Doors, Windows, Cabinets, House and Electrical Hardware.
Griffin & Wong Ltd
Griffin & Wong is an artisanal and traditional manufacturer of hand-painted silk wallpapers. The designs focus on Chinoiserie designs popular in the 18th and 19th Centuries in North America.
Old House Dreams
This is another terrific web site for old house lovers. They have an archive, forums, and lots of for-sale properties too.
This Old House
This Old House Online is your source for expert advice on home improvement, remodeling and decorating. Ideas on everything from kitchen and bath to yard and garden. From America's first and favorite home improvement series.
The Craftsman Blog
This website contains tutorials and plenty of articles about historic home repair, style and life. It's geared toward empowering and teaching homeowners how to care for and maintain their historic homes.
Old House Web:
Restoration and Repair Advice
The Old House Web is the authoritative source for old house restoration and repair. Features extensive how-to's, product directories and user forums.