Find Historic Homes for Sale
Selling An Old House?
Your Feedback
Mailing List
Real Estate Agent Services
Helping Real Estate Agents Sell Old Houses
OldHouses.com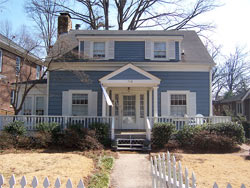 has a number of special features designed for real estate professionals who specialize in old houses.
Of course you get the same great features that all sellers get. But as an agent on OldHouses.com, you can
Get a Volume Discount.

Every fifth listing is FREE!

See our Seller's page for more on our listing pricing and services.
Get featured on our Find An Agent page.Your profile will be featured on our Find An Agent page where buyers will contact you. Just upgrade your account to Agent status from Your Account page.
Pop up when buyers looking in your area come up empty. Maintain at least one active listing on our site, and whenever a buyer searches for a house in your area, and comes up empty, your profile will be displayed.
Manage multiple listings with ease. With our real estate multiple listing service you can use the same contact information for all your listings. Copy and create new listings with ease.
It's easy to be an old house agent on OldHouses.com:
Create a free account on our Web site (if you don't already have one). Just click on the Your Account link at the top of any page on our site, and either log in or click the Create Account button.
If you are creating a new account, then register it by providing a username and contact information.
From Your Account home page, look for the Agent Services section on the right side of the page.
Click the Become an Agent link, and follow the prompts. That's all there is to it!