Agent

No.

3669

Agents in New Jersey
Weichert Realtors, Spring Lake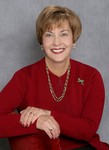 Mary Jane Barretta
Sales Associate
Licensed REALTOR®
I am never too busy to help you, your family, and your friends with their real estate needs.
I have lived at the Jersey Shore for the past 15 years; the last 10 of them I have been a Sales Associate with Weichert Realtors in southern Monmouth County and northern Ocean County.

I learned very early on that each of these little Shore communities has its own distinct character and "personality." For example, the community I live in, Brielle, is on the Manasquan River and has long been noted as a center for deep sea fishing. Relatively few people know about the key role that it played in the Revolutionary War. Nearby Asbury Park is noted for its cultural life and is home to the famous Stone Pony. If you are a Bruce Springsteen fan, you may be lucky enough to catch a glimpse of him here.

As an active realtor, I know a great deal about local market trends and the availability of various types of properties--but it is my in depth understanding of individual communities and how they are evolving that sets my perspective on the buying/selling of homes apart from many of my colleagues.

I have a special fondness for old homes and admire their architectural details and the skilled craftsmanship that created them. Each home has its own story...and each home has evolved based on who has lived in the home.

If you are looking for a realtor at the Jersey shore who can help you find a home that is perfect for you, give me a call and tell me what your dream home is. Or, if you are looking for an experienced realtor who can effectively market your home and make the process of selling stress free, I will be happy to tell you how I go "above and beyond" the usual in getting your home sold quickly and easily for a good price. If you want a home with "character," it will be my pleasure to explore with the possibilities with you.

Remember--I am never too busy to help you, your family, and your friends with their real estate needs.
1112 Third Avenue
Spring Lake, NJ 07762