Agent

No.

3978

Agents in Florida
The Vintage Home Collection at Island Bridge Realty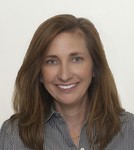 Katherine Scarim CNE, PSA
Licensed REALTOR®
Your Vintage Home Deserves Vintage Marketing!
Thinking of selling your 1890-1968 home? You'll love our upscale individualized era and architectural style specific marketing targeted to the antique, shabby chic and DIY buyers who will emotionally connect with your property, regardless of its condition.

<strong>Celebrate the "Old" to get to "Sold"!</strong>

Do NOT listen to agents who imply your home's age is a negative when selling. Contact us today about our unique Vintage Home Marketing Program, one that finds the right buyers who are willing to pay top dollar for charm and character.

<strong>Rely on Expertise</strong>

Our boutique brokerage is comprised of an elite group of highly educated and dedicated associates. Our passion for real estate is evident in every client interaction and shines through each and every home we represent.
609 North Hepburn Ave
Jupiter, FL 33458
Servicing SE Florida