Agent

No.

432

Agents in South Carolina
Real Estate Carolina Group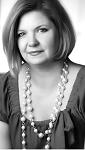 Heather Lamp
Co-owner and Agent
Licensed REALTOR®
More than Realtors: Neighbors, Friends and Professionals
Real Estate Carolina Group's agents, Heather Lamp and Sharon Salisbury, are top-notch agents who can guide you through every step of the real-estate process.

We specialize in homes in Charlotte, NC, and all of Mecklenburg County, plus surrounding counties of York, Gaston, Chester, Union and Lancaster.

Our clients believe in us and our innovative, state-of-the-art approach to real estate, and we believe you will, too!
118 Benfield Avenue
York, SC 29745