Red Door Realty & Associates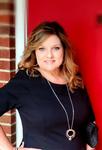 Bette M. Dixon
Realtor Broker in Charge
We do not just sell homes...we sell lifestyles!
As a military spouse and frequent moves during childhood, I have had 'real life' experiences in relocation. A Full-Time Realtor since 2003 with over 30 years background in Sales, Marketing and Clients Services, I am confident to have the expertise necessary to prepare my clients for one of their most important financial decisions.

Somewhere between family traditions, traveling abroad and relocation to the South in 1987, I have realized my passion for historical architecture in diverse types of properties. Whether I am taking photographs, researching, writing, or renovating, I find myself completely mesmerized by historical buildings and architecture. This enthusiasm enables me to focus in on the intricate details of historic properties.

Today more than ever, you will need a knowledgeable and experienced Realtor, with the right connections to help navigate through one of the most competitive markets we have ever experienced. Let us talk about your real estate objectives so we can set up an action plan today!

OldHouses.com Listings by Bette M. Dixon