Agent

No.

2576

Agents in South Carolina
Coldwell Banker
Elaine Gillespie
Realtor®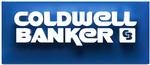 It's great to work with friends!
Elaine Gillespie brings her 30+ years of owning an advertising agency to the table as a real estate agent. Sellers benefit from her ability to define the right audience for a home and market directly to them. From traditional media to the web, you can be assured that everything that goes into marketing your property will be right on target.

Additionally, her extensive experience with renovation and construction enables her to help buyers recognize a diamond in the rough. A former licensed contractor, historic homes and buildings are a lifelong passion for Elaine and for those few clients who have also been bitten by the old house bug, she's an understanding partner in their unique real estate ventures.
1711 Gervais Street
Columbia, SC 29201
OldHouses.com Listings by Elaine Gillespie