From The Archives
Open To The Public
c. 1683 Colonial
The Caleb Pusey House
Built in 1683 and occupied by Caleb Pusey, this is the only building still standing which can claim documented association with the Proprietor, William Penn, and which he is known to have visited on several occasions. This unique English Vernacular house stands beside Race Street, the small road once paralleling the millrace that brought water from Chester Creek to power the mills.
Scroll down for more information
Like This Listing?
Contact Information
Showings by appointment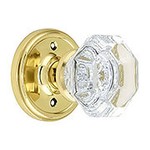 Joe Copley
704-342-3581
704 236-1169 Mobile
more
"Landingford" was the name Pusey gave to the 100 - acre plantation adjoining the mill site which Penn had deeded to him and which he cultivated to raise food for his large family.

Pusey had come to Pennsylvania in 1682 to serve Penn as manager and agent for the Chester Mills, the first official Proprietary saw and grist mill to be established by Penn in the colony.

Archived in September, 2009
Comments & Feedback