The Joshua Pinney Tavern & Home
Seldom does such a historical property come for sale. The Pinney Tavern was a life-long restoration project for its former owners, now deceased. And you can reap the fruits of their careful labor. It is on both State and National historic registries, which protects the exterior (but not the interior) from out of character changes. There is about an acre of land here, within the Historic District of a very quiet tiny hamlet outside Cooperstown, with another 34 available (see below for information on that), beautifully landscaped, and set back from the road.

The Tavern was a spec project, only built in 1790, by George Hyde Clark (of Hyde Hall fame) and sold within the year to Joshua Pinney, who operated it as a tavern in addition to using it as his residence. It is well-kept and large, with over 5248 square feet under the roof (not all can presently be used for living space), And it is very original, restored exactingly where it needed work. There are 7 – count 'em 7 – Rumsford fireplaces here, refinished plank floors throughout, wavy-glass 12/12 windows, period-appropriate stenciling, faux painting, a dry & brick-floored basement, tons of storage space, found in 2 attics, a large 2 story woodshed and also in far more built-in cabinets and nooks and crannies than would normally be found in a home of this era. It has a total of 18 rooms, 6 of them bedrooms, and 3.5 of them baths. A two story portico with a wooden block faux stone lower enclosure towers across the front and a circular drive complements the grand feeling one gets when you first see the property. Heat is hot air and radiant floor (one room) and there is a new hot water heater and oil tank. All appliances, a safe, and all light fixtures stay. A good drilled well services the home.

This is a home that begs to be used for additional purposes, professional office, home business, B&B, whatever is in keeping with its historical character. It's proximity to Cooperstown pretty much guarantees success as a B & B.

Let me take you on a room by room tour. As you enter the home, you see a 10' wide front hall, with a hand painted checkered floor and a wide Cherry staircase. To the right is a parlour (16x16') where they unearthed a hand painted mural thought to be painted by William Price (son-in-law to Rufus Porter). Price's only other known such work resides in the world-famous Winterthur Museum.

The tavern's liquor room (11x16') is off this, with a wooden-barred repository for the bottles, which were in turn stored in drawers and cabinets. To the south is the South Parlour (16x17'), a bright sunny room with built-in bookcases bay windows, a pocket door, fireplace, and gilded accents.

On the other side of the front hall is the library, with more built-in bookcases, another fireplace, and the remnants of an original circus poster (from the 1700's ) on the wall. It was first used as a bar room and is 16x16'. To the east is a study and a stenciled cherry plank-floored bedroom with a fireplace and its own full bath + a writer's nook. Its dressing room is now a room walled by closets.

South of this is the arched-ceiling dining room (13x20'). It features another fireplace, many built-in, recessed lighting, a pull-down candelabra, a dumb waiter (no longer used). Behind this is the kitchen and the keeping room, now used as an informal dining room/study. This area is 16x28' and has a half bath, a fireplace, warming ovens, many built-ins and two porches off it. The section used as a kitchen is smaller and utilizes shelving rather than cabinets. It is fully functional.

A 17x44' 2 story woodshed is behind this area. It can be accessed from either floor. There is a beam across the top which is curved, giving additional headroom as well as provoking comments. This area can be used for additional living space or an apartment, a home business, or just leave it as it is for storage.

At the head of the front hall, upstairs is the ballroom. It does not look like that now; only a piano there gives it away today. The walls to the rooms to the north were designed to be moveable, creating a room nearly 26x27'. The floors were spring-loaded for better dancing. This area features a swirled rose-colored light fixture.

To the south are 2 rooms, a small sewing room (8x11') and a bedroom (16x16' + 8x11') complex with its own bath. And a fireplace of course.

To the north, in former ballroom space, is a 16x16' bedroom with a fireplace and a wall of cupboards. Behind it is a storage room and a full bath, as well as walk-up access to the main attic. The main attic was once used as a semi-secret meeting space for the Masons and it has a vaulted plaster ceiling.

Behind this area is the drover's room, now used as a study or extra bedroom and behind it another bedroom. At the very end is a 2 roomed laundry area with a former compartmented grain bin providing space to hide dirty clothes until you are ready to wash them. There are additional storage cabinets here as well. And at the very end you look into the second story of the woodshed.

Let's go outside now and explore the buildings there. In the front is a small one-room former Doctor's Office. It was on the property, got moved away decades ago, and when the owner had a chance to bring it back, he jumped at the opportunity. A blacksmith shop of 2 rooms is located to the side of the tavern. It no longer has the equipment so cannot be used for that again without restocking. In the back is a carriage home. It is 2 story with an office in the loft, and is used for storage today. It needs work. In the very back is a 2 room free-standing milkhouse.

You will get over an acre of land here with the lines extended some feet beyond the original lines to the area now defined by the lawn. Behind this is additional land that the family owns, deeded separately. There are 35 acres to this piece. 8 acres are a field, and the remainder is woods and abandoned pasture. A stream flows through it and at the edge is small waterfall. If you wish to add this land for $69000 more, you will also get a good large barn as well. Or they could subdivide and sell just the part you want, retaining the rest. They are also willing to give you deed restrictions on this land to require it to stay undeveloped and agricultural.

The home property of 1 acre, the tavern and historic outbuildings, is priced at $357000. Taxes, on everything they own here (all 35 acres), total around $10000 and no deductions have been taken by the family. Your figure should be significantly less. Let's give the heirs an offer they cannot refuse and let them get on with their lives. If you want the additional 35 acres and the barn on it, add $69000.

| | |
| --- | --- |
| Bedrooms | 6 |
| Full Baths | 3 |
| Half Baths | 1 |
| Heated Sq. Ft. | 4,000 |
| Acres | 1.0 |
Features.
Library
Outbuildings
7 Fireplaces
35 additional acres available
Arched dining-room ceiling
Ballroom
Like This Listing?
Agent Contact Information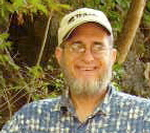 Roland Vinyard
518-673-3212
Vinyard's Choice - Country Properties
Comments & Feedback