For Sale
1864 Greek Revival
Hidden Creek Farm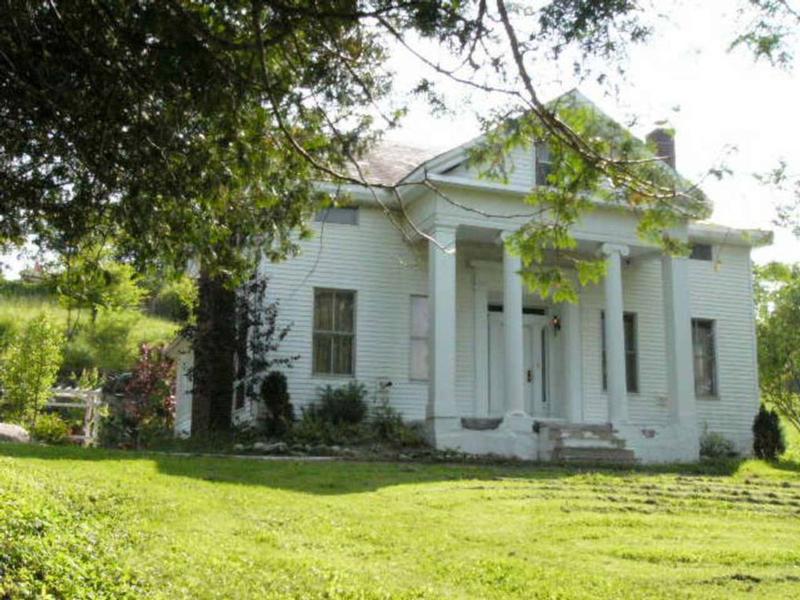 43.48 acre farm with 2 homes, the main one of which is a stylish 1864 Greek Revival, with 4 Doric columns across the front. It has ~3200 square feet of living space - 13 rooms, 6 of which are bedrooms (3 large, 3 small) and 2 1/2 baths. It features a huge den, with an office behind it which could be utilized as a 7th bedroom, a country kitchen w/new floor, a lovely sun-room, formal dining room (14x22') with a fireplace and a large living room (also 14x22') with a second fireplace. There is a 3rd fireplace upstairs in the master bedroom/bathroom complex. Two of the fireplaces have been relined and are used regularly. All are custom-crafted and original to the home. There are gas logs now used in one. Hit the remote, and, bingo, a fire starts.There is also a quaint little reading nook in a raised upstairs section above the formal hall: this is above the area enclosed by the columns.

Included in the sale are all appliances, all newer - refrigerator, stove, washer, drier, and dishwasher, plus an automatic-feed pellet stove. The furnace is brand new, 96% efficient 2 zone propane hot water with new radiators and copper plumbing. This was a $20000 expense. Each room also has some sort of auxiliary heat. The owner spent only $600 heating the home last year. Nearly all the floors are white oak. Ceiling fans are throughout the home. Ceilings are 12' downstairs in the main part of the home. Water is from a spring and there is all new 4" pipe running from it to the reservoir. It will gravity feed, but they prefer to use pressure. Outside is a large patio area with a gazebo.

The second home, in very good condition on the main floor, just got a new roof and is normally leased at $600/month. We have held off on a lease to allow a new owner his choice. It has a bedroom, a dining and living room, kitchen, entry room, office space with a 2 car garage and a store-room beneath it. A semi-finished attic is 20x35' and could be completed for children's bedrooms. The rent you could receive from this home could pay all taxes, insurance, and electric. For someone who borrows, it would cover 1/3rd of a normal mortgage (meaning that you could spend over $100000 more than you intended to and still come out the same on a monthly basis).

The barn is 38x100' and is excellent. It may be the cleanest barn you will ever see. Of block and post and beam construction with a slate roof and siding, it has 9' ceilings, a walk-up staircase to the loft, a heated office, and two enclosed storage rooms, plus all kinds of space for your hobbies or animals. There are 2 box stalls, plenty of room for more. It too has spring water, and gutters are filled in with removable wood covers. Next to it are small sheds formerly used for sheep and donkeys, plus a smaller one once used for ducks.

In the fields above the barn are a variety of small outbuildings, in good repair, which are used in the owner's part-time paintball business. Also, commanding the very best view on the property is a hunting camp. From it, you may watch the sun rise or set and count the deer as they parade by.

The terrain varies considerably, from steep to flat. Calling it terraced would be a good description. About 15 acres are wooded and the rest is mostly tillable, with fine quality soils, all now in meadows that would qualify as organic as it has been years since corn was planted or commercial fertilizer was used. The perimeter was fenced for sheep. There are outstanding views from the fields and a small seasonal stream running through - plus there is a creek in the woods across the street. It is exceptionally well landscaped and many ornamental trees have been planted. For business reasons, it was surveyed and subdivided into 4 parcels - you'll get them all - and it has 3000' of road frontage plus additional frontage along I90. In one corner is the tiny historic Eisenlord cemetery. You are not required to do maintenance on this.

Taxes are only about $6200 without the Star or Ag Value exemptions. There is a new lower price - far lower - $249000. Available are the following: 2 golf carts, Craftsman riding mower, leaf blower, wheel barrow, several push mowers, phones, post hole auger, furnishings for barn office and hunting camp, many hand tools and fasteners, plus the full array of paintball equipment. Furthermore, a Yamaha ATV w/snowplow, 2000w generator and Craftsman shop vac and most all the furniture can be made available at additional cost. The furniture is quality stuff - you won't find this elsewhere. For a cash sale, they will include 75% of the furnishings (a few with sentimental value will be retained).

| | |
| --- | --- |
| Bedrooms | 6 |
| Full Baths | 2 |
| Half Baths | 1 |
| Heated Sq. Ft. | 3,175 |
| Acres | 43 |
Features.
Has Rentable Unit(s)
Outbuildings
3 Fireplaces
Wood floors
Dishwasher
Range
Refrigerator
New furnace
Tools, vehicles, office furnishings convey
Like This Listing?
Agent Contact Information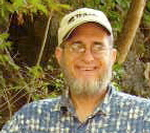 Roland Vinyard
518-673-3212
Vinyard's Choice - Country Properties
Comments & Feedback