From The Archives
c. 1885 Victorian: Queen Anne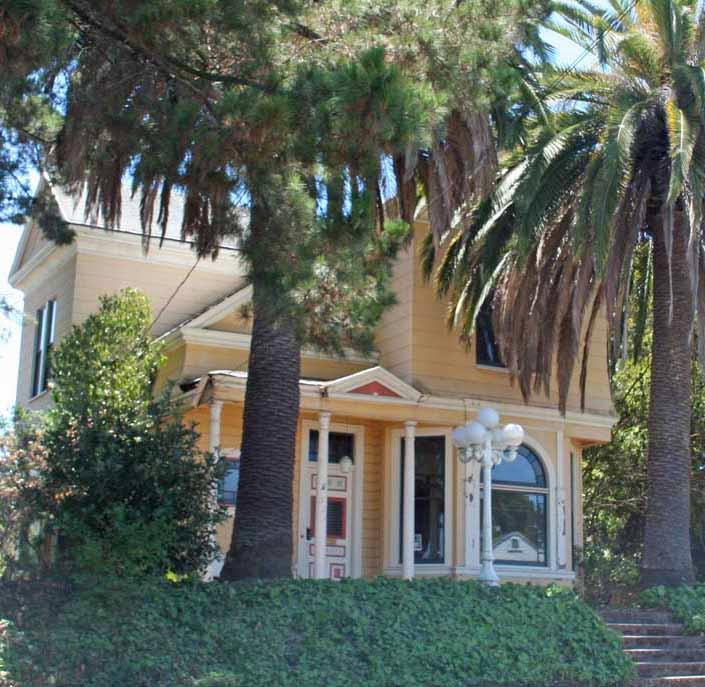 First Photo
Ebba and I had passed by this house many times as we walked from our current home 5 blocks away, same street. We would usually say something like "What a beautiful old house, but it looks so rotton, I bet you could push it over with 2 hands." Our good friend, who is a local real estate agent, casually mentioned to Ebba that it is really a well preserved house and the interior is especially ornate and intact. We asked her to show it to us and, we loved it so much, we didn't want to leave. The previous occupant was Mary McKay who died in 1999, and the house has been vacant since. The McKay family goes back to the early days of Benicia when they owned and operated the McKay and Chisolm Tannery. (Did you know that Benicia was the California state capital for about one year?). Upon the death of Mary McKay the house was inherited by her son Timothy McKay. He died last year and the house was inherited by his daughter, Laurel McKay. She accepted our purchase offer and finally closed on August 28th, 2007.
No Contact Information.
This listing is archived and is not for sale.
Contact information is not available for archived listings.
Comments & Feedback