From The Archives
Open To The Public
c. 1810 Federal
Croft House and Grassmere Historic Farm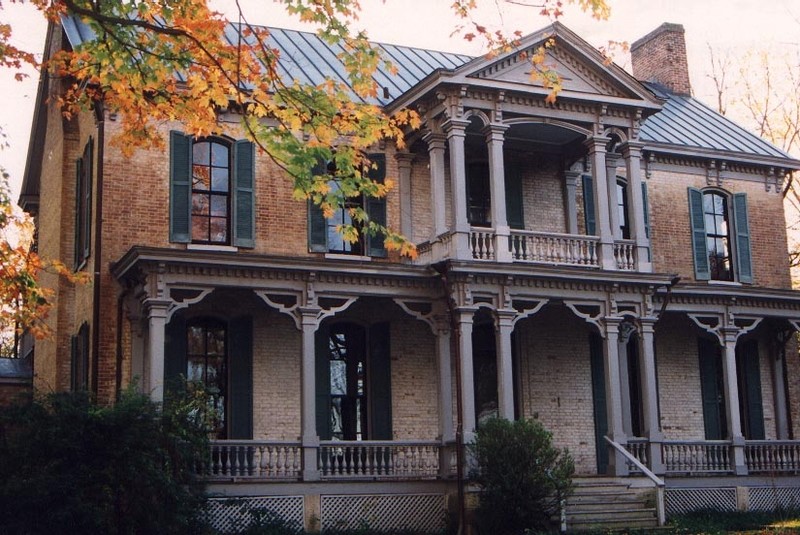 Located at the Nashville Zoo at Grassmere and listed on the National Register of Historic Homes, the Croft House, ca. 1810, is the centerpiece of the Grassmere Historic Farm and is open seasonally for guided tours. Interpreters will take you on a walking tour through the home, telling you the history of the property, stories from the five generations who lived there, and how the Nashville Zoo came to be located on the land. During the tour, you will see many original pieces of furniture, a portion of the extensive book collection, and several family portraits. After touring the home, you can explore the rest of the farm grounds, including the three-tier heirloom garden, the family cemetery, and the livestock barn which houses heritage breeds of cattle, sheep and horses.
Scroll down for more information
continued
The last residents of Grassmere, sisters Margaret and Elise Croft, deeded their family farm and the home built by their great-great grandfather to the Children's Museum of Nashville in 1964 to be left to the city as a nature center. Nashville Zoo began managing the site in 1997, building a first-class zoo that attracts three quarters of a million visitors annually. Admission to the Croft House is included with zoo admission.
Archived in November, 2013
Comments & Feedback