Resource Navigator
Almost Our Name
Find Historic Homes for Sale
Selling An Old House?
Your Feedback
Mailing List
Almost OldHouses.com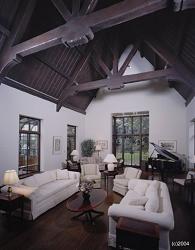 A lot of sites on the Web have names that are really close to our own. To help clear up any confusion, here are the ones we know about.
We are...
www.OldHouseS.Com
... and the following sites are not:
www.oldhouse.com
(No 's' in the name.)
www.oldhouses.net
(The .net version of our name.) This leads to what looks an automated search portal about old houses.
www.oldhouses.com.au
(Looks like us, but note the .au at the end.) This is Ian Evans' World of Old Houses. Ian's in Australia, but he knows a lot about old houses all over the world.
www.thisoldhouse.com
This is the companion site for the venerable PBS series This Old House.
www.oldhouseweb.com
A fine resource for old house restoration advice, services, and supplies.